I love what this group has done to maximize the usefulness of the map. Apart from the app, it is used for signage in the park, a printed retail map, AND MANKY MAP! Manky maps are printed on optical grade microfibre suede, used for cleaning goggles, phones, glasses, etc. How cool is that?! Additionally, I love the way they represent the products on their website.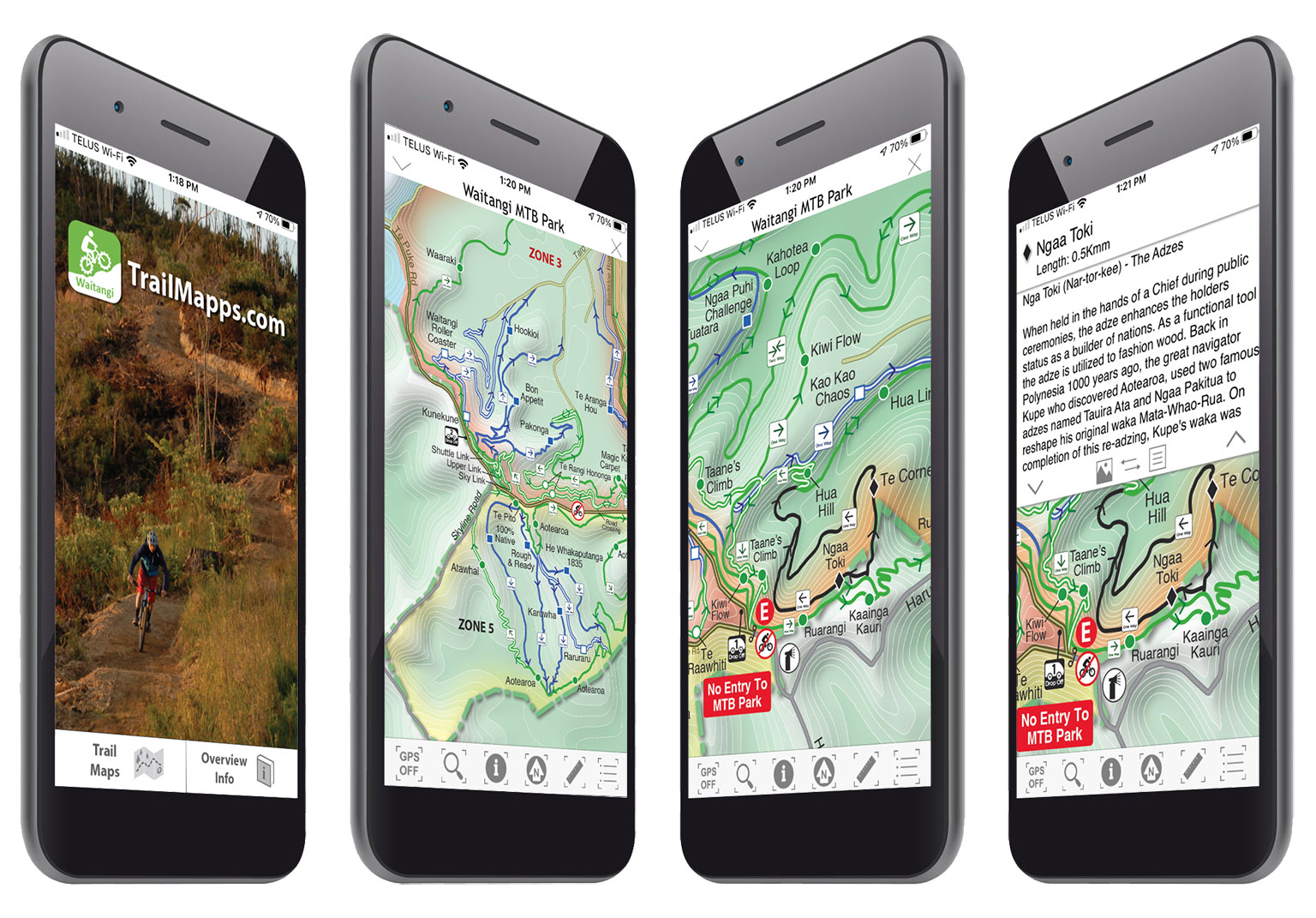 The app has all of the typical TrailMapps features (accurate location, trail info buttons for quick access to details, dynamic scale, compass, etc.), but also has Maori history and phonetic spelling for Maori-inspired trail names.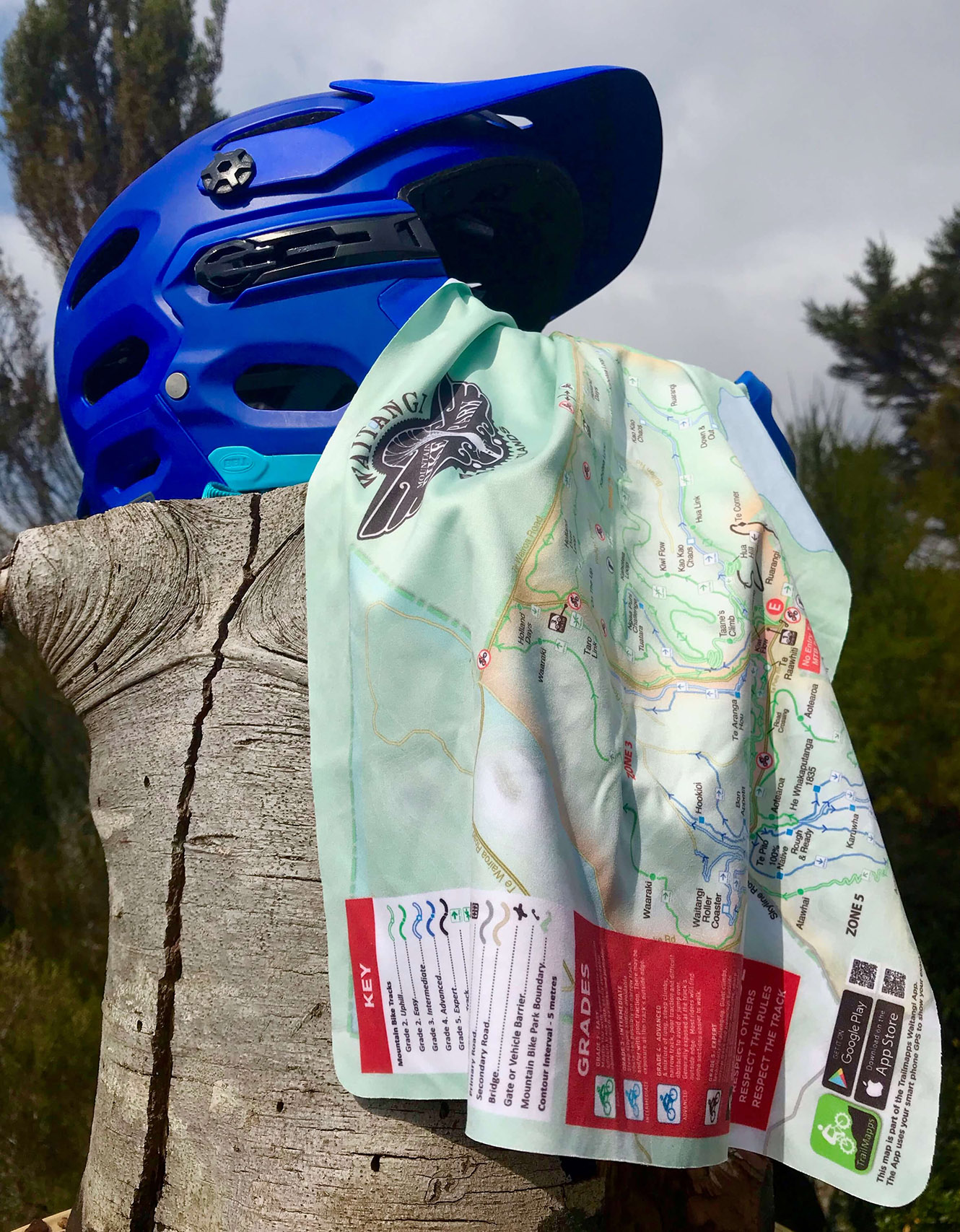 Above: The Manky Map!

Below: Retail map, which is basically what is used for signage, as well.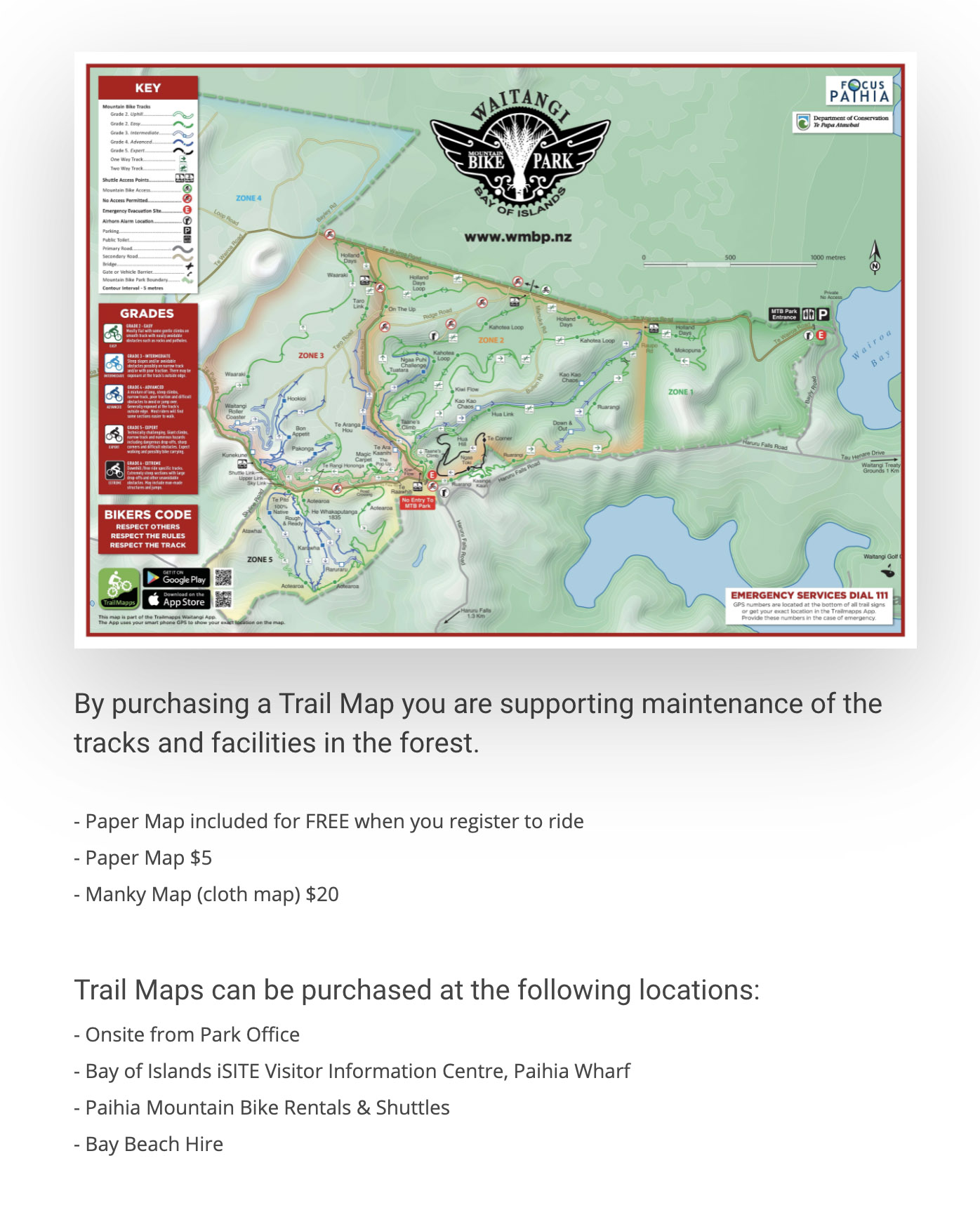 Above: Website representation of the app.
The Waitangi Mountain Bike Park app is available as a paid download for both iOS and Android.

Cartography and App Development by TrailMapps.com - Maps, Images, and Content are Copyright TrailMapps.com