Don't take my word for it; the fact that Rotorua played host, or continues to host Crankworx, Enduro World Series, and the popular Giant 2W Gravity Enduro Series, should be proof enough that the area offers an exceptional trail experience.

Rotorua is the first app that I published outside of Canada - TrailMapps goes international! Haha! My Rotorua partner, Jeff Carter (a renowned trail builder and mountain bike entrepreneur), contacted me after discovering the TrailMapps: Whistler app while visiting the area for a Crankworx event. He wanted something similar for his home town and the partnership was born.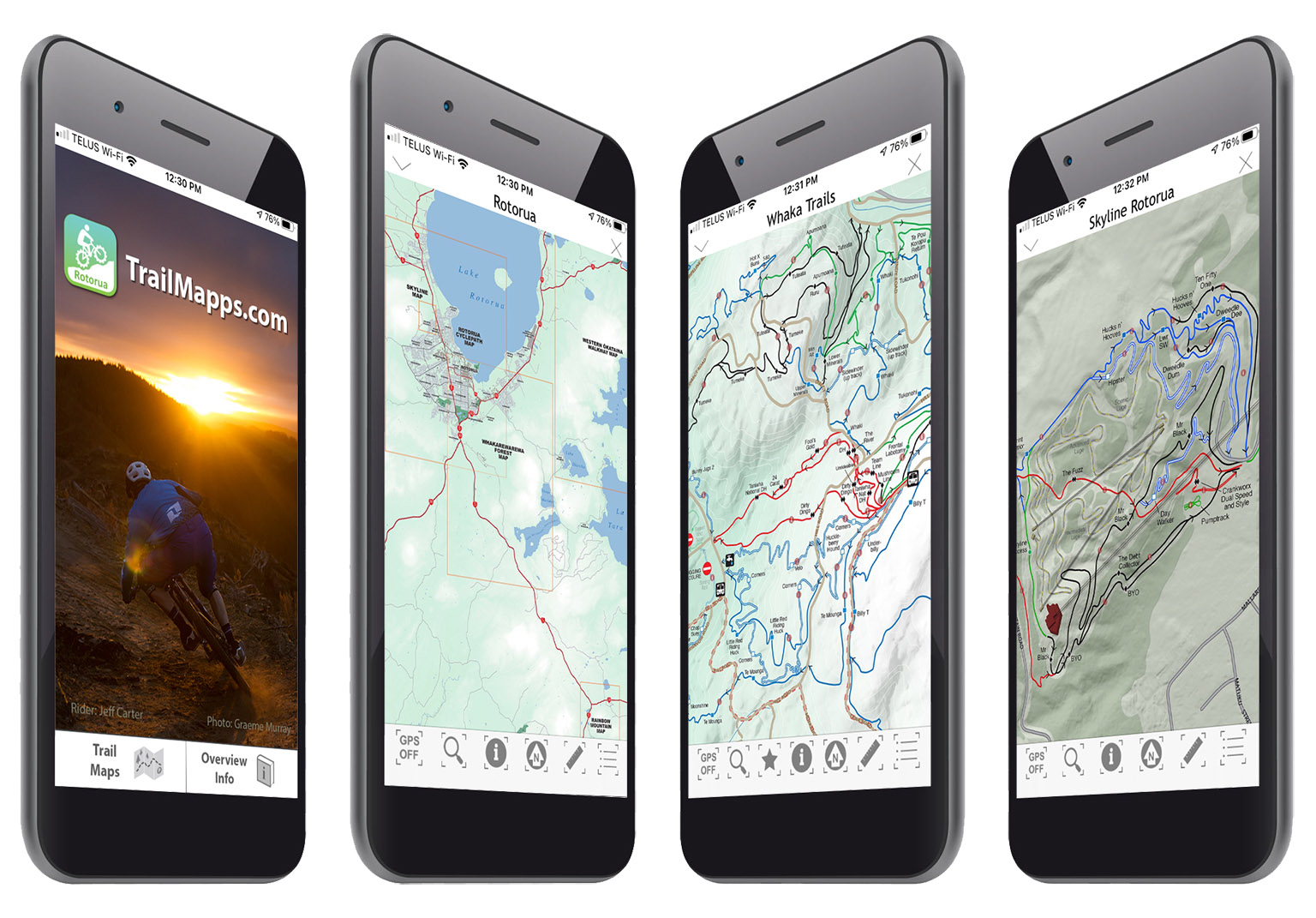 The app features an overview map with zones that launch detailed maps for the area when tapped. Trail descriptions and elevation profiles are provided, as well as historical notes regarding Maori-inspired trail names. This app also includes a passcode-protected map of all trails (including illegal, or unsactioned trails), to assist First Response teams in locating those in distress.
The TrailMapps: Rotorua app is available as a paid download for both iOS and Android.

Cartography and App Development by TrailMapps.com - Maps, Images, and Content are Copyright TrailMapps.com