Based in Canberra, Australia, the Kowalski's Trail Buddy app has always been one of my favourites. Whenever I am approached by a group looking for an app, I always include it as an example of just how much can be done to promote the associations efforts. Also, it's just a really cool looking app thanks to the graphics provided by Alan Vogt.

Unfortunately, the Kowen & Sparrow trail network (largest in the area, where all events took place), has been destroyed by logging. Though the app is still avaiable as a paid download, it is limited in its usefulness, for the time being.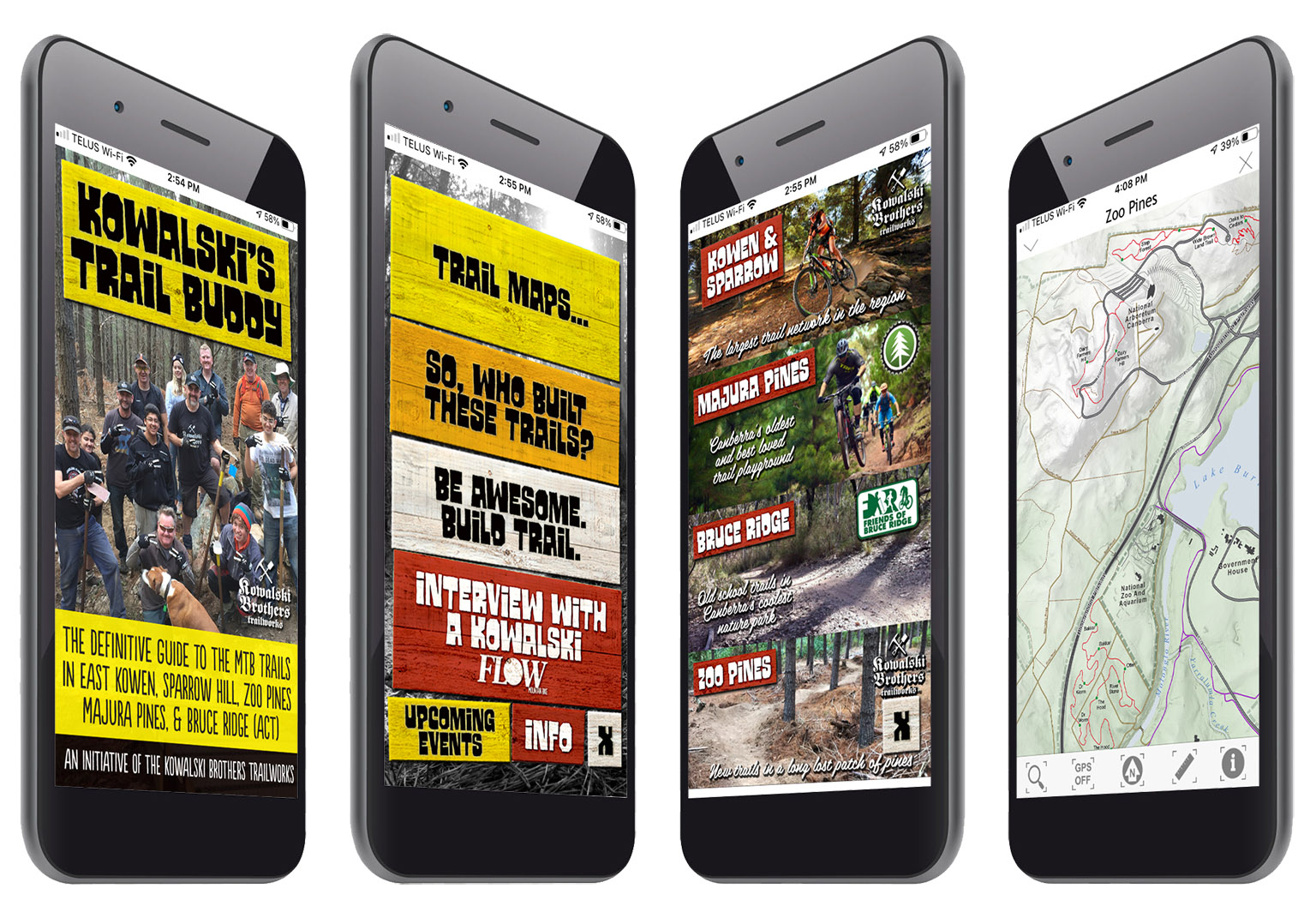 The app was continually updated with upcoming event maps. However, due to the extensive logging of the largest, most popular trail network, the recurring events have been indefinitely cancelled.
Kowalski's Trail Buddy app is available as a paid download for both iOS and Android.

Cartography and App Development by TrailMapps.com - Maps, Images, and Content are Copyright TrailMapps.com