The following apps are based on guidebooks published by my good friend, Peter Oprsal. Pete started with an online trail resource called bikepirate.com which has since been sold to a hiking group out of Canmore, AB. I'm not sure if anything is currently being done with the website, or the brand, but I had a lot of fun getting to know Pete and working with him on the apps, and later publishing guidebooks together for Whistler Squamish. More on that in the Maps/Retail section of the website...
The biggest challenge with the Bow Valley app, was trying to effectively represent the trails of the Canmore Nordic Centre. If you've ever been there, you know how difficult it is to navigate your way through that spaghetti soup of a trail network! Hopefully, the app helped some people over the years.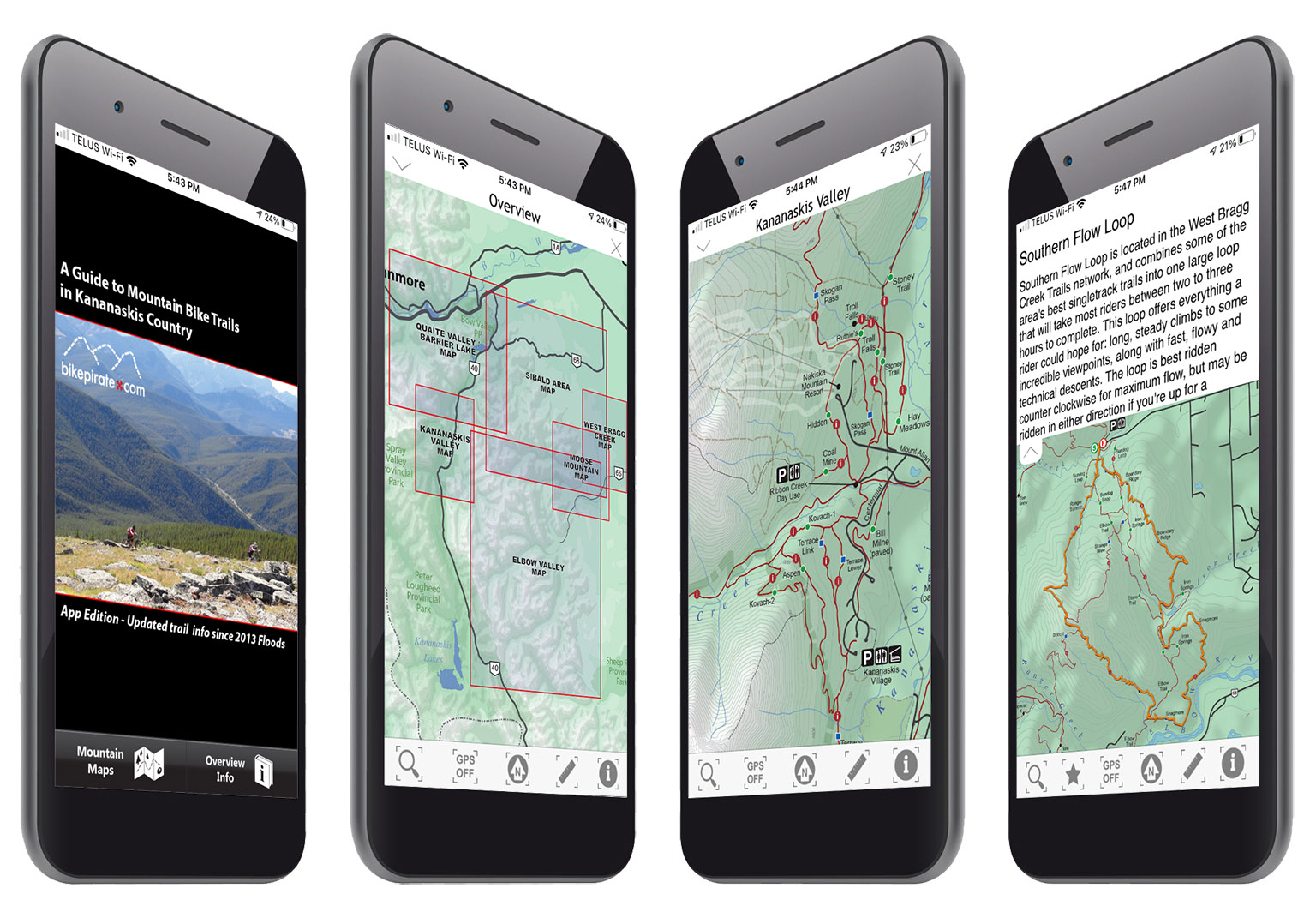 Beyond the commonly explored areas of Kananaskis Country, the app also included a few trail networks within the city limits of Calgary.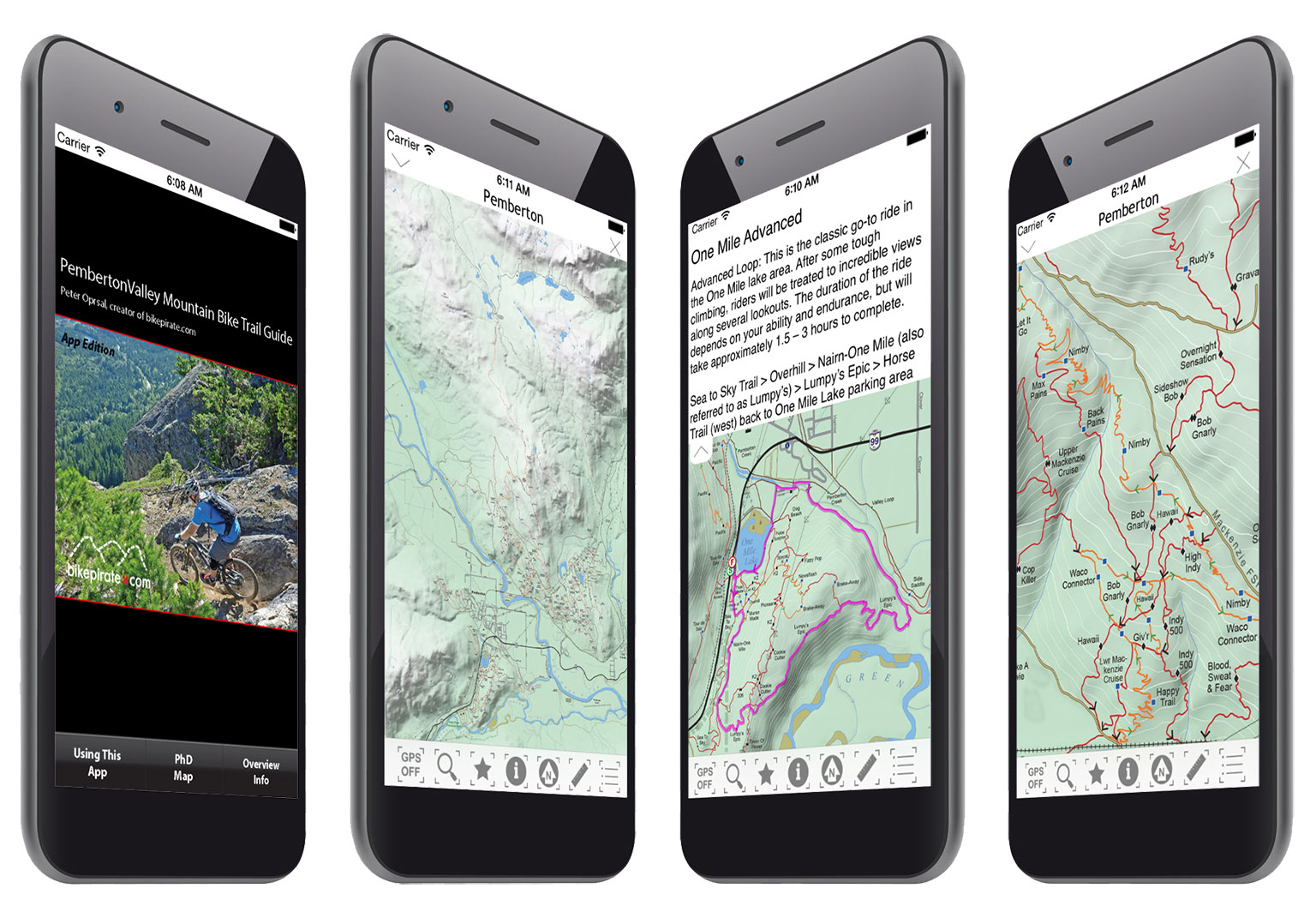 I already had an app published for Pemberton, but when Pete moved to the Sea to Sky Corridor and decided to publish a guidebook for Pemberton, we partnered up on the app and added a ton of value with his suggested routes and detailed descriptions, as well as, the bonus map of the PhD area.

Though the guidebooks are out of print and the apps are no longer supported, Pemberton may resurface one day as a standalone map product.

Cartography and App Development by TrailMapps.com - Maps, Images, and Content are Copyright TrailMapps.com